Sailor Moon is one of the most influential Japanese franchises. Being an award-winning manga, Sailor Moon is really impressed with the "magical girl" genre. The Anime has a huge contribution to cultivate the acceptance, and popularity, of anime in the United States and around the world. These days, Sailor Moon is regarded as one of the best-selling, most influential Japanese animations in Western culture. Through that, Sailor Moon merchandise is also mass produced each year to please the franchise's enormous fanbase. In Sailor Moon Shop, you can find a diverse variety of Sailor Moon from apparel to figures, decorations and cases. And in this blog article, we will provide you with the 5 best Sailor Moon to buy.
1. Super Sailor Moon Hoodie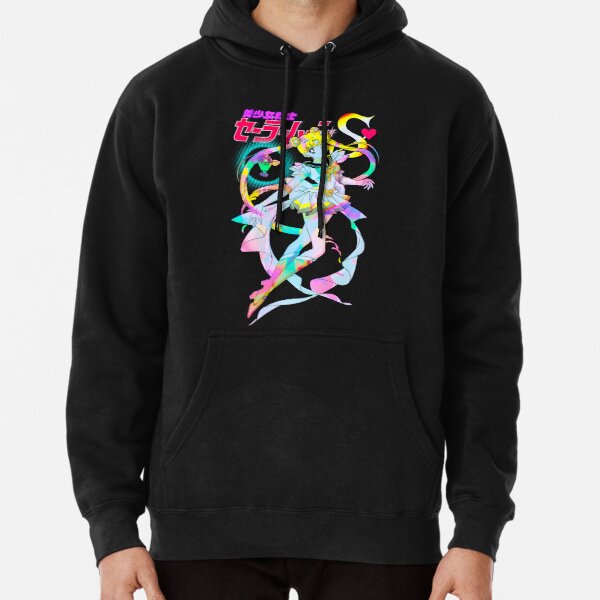 If you are finding the best Sailor Moon hoodie to wear this winter, then the Super Sailor Moon Hoodie is for you. The hoodie is made out of cotton blend and warm, it's also soft and comfortable to wear. It features a big pocket on the front that can carry your different kinds of stuff. This garment also has an attached hood with a drawstring to custom fit that can keep you warm and still make you look stylish. The design on the hoodie makes this piece stand out with its super sailor moon girl, which is perfect for fans of this anime.
2. Sailor Moon Witches 5 Tellu Hoodie
Sailor Moon Witches 5 Tellu Hoodie is a perfect choice for anyone who likes to wear an anime-themed hoodie. It has a perfect fit and can be matched with jeans, a skirt or shorts. Sailor Moon Witches 5 Tellu Pullover is made of cotton blend material so it's extra comfortable and soft. This pullover is perfect for any time of the day and is definitely desired by many fans all over the world.
3. Sailor Moon Pink Love Style Hoodie
Sailor Moon Pink Love Style Hoodie is such a cute and trendy, yet cosy and comfortable designed clothing for any Sailor Moon fan. The hoodie has a standard colour with a cotton blend material. It will suit you if you plan on wearing it with jeans, shorts or a skirt. You will love the adorable pink design of the hoodie that makes it become one of the best selling hoodies in the store.
4. Sailor Moon Draw Pullover Hoodie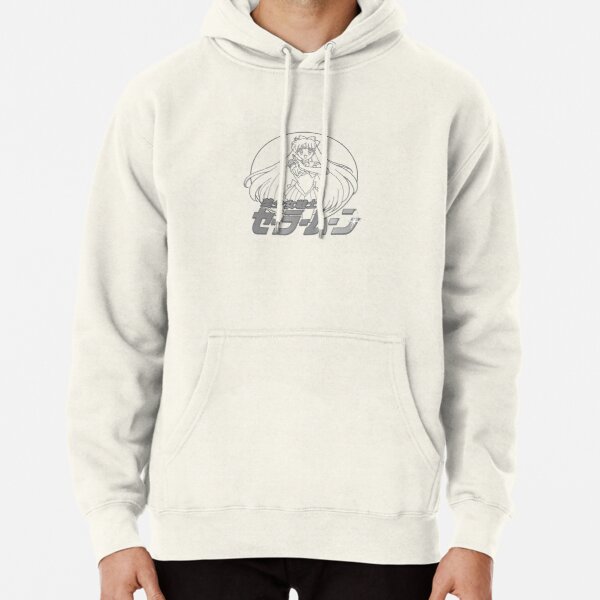 It will be a perfect garment for those who want to add a bright color hoodie to their wardrobe. With such a versatile color, it can be styled with any item to make a cool and chic look for you. Made of high-quality fabric, it features soft, cozy, and comfortable to wear on cold days. The hoodie size available from S to 5XL runs true to the size chart, and if you want to wear a baggy style, you can choose 1 or 2 size up.
5. Sailor Moon Logo Pullover Hoodie
The last piece of merch item we want to share with you is this Sailor Moon Logo Pullover Hoodie. There is no suitable hoodie for those who love Sailor Moon and want to start with a simple graphic hoodie than this garment. The black color will make you have a casual look, you can wear it day in and day out. It comes in a long sleeves design and attached hood that can keep you warm and comfy with the material of cotton blend.
In the post, there was a list of top 5 best Sailor Moon merch items we want to introduce to you. We hope that it entertained you.
If you want to find more Sailor Moon merch items, access our store. For more blogs, keep visiting our website.